Updating a bathroom can make it a nicer space for you and your family; signif­i­cantly increase the overall value of your home; and reduce your water bill. Below are answers to common bathroom remod­eling questions.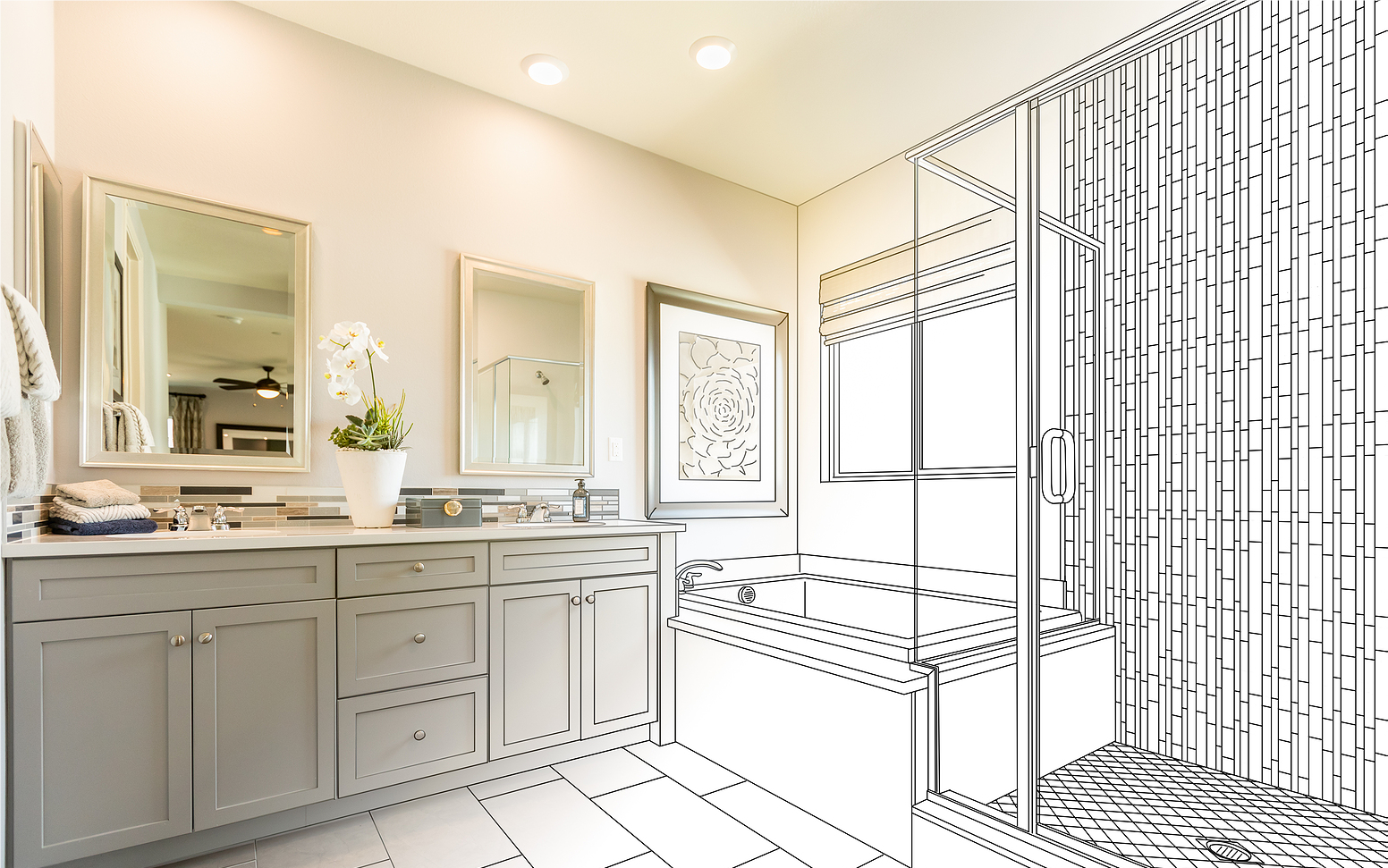 How do I develop plans for my bath­room remodel?
Begin by defining your goal. Do you want to create more space? Update the space? Do you need to address issues like rotting wood or poor workmanship? Next, get ideas. You can go online, or peruse magazines, books, and showrooms. Finally, share all this infor­mation with prospective contractors (or archi­tects), who will help you refine your ideas and price the different alternatives.
What is age-in-place design?
As people age, they often need to address mobility issues with walkers, scooters, and/or wheel­chairs. Age-in-place remod­eling strategies include wider doorways, walk-in bathtubs, grab bars, etc. This allows a person to continue living in their current home.
Do I need an architect?
If your remod­eling plans call for moving walls, creating new layouts, or incor­po­rating age-in-place design features, consider consulting with an architect or an archi­tec­tural designer. If your bathroom layout and space elements won't change, you could work directly with a contractor.
How much will it cost to remodel my bathroom?
The cost is dependent on your plans and the compo­nents you choose. Fixtures, tile, counters, cabinets, and other compo­nents usually make up more than 50 percent of the total cost. Ballpark costs range from $5,000 for a light bathroom update to $30,000 or more for a deluxe remodel that involves gutting every­thing and moving walls and fixtures.
How long will the project take?
The timeline will also be dictated by your plans. A simple bathroom remodel might take one week. More involved projects could take around four weeks. That's in addition to the time needed to develop your plans, select a contractor, and order materials. The avail­ability of your preferred contractor is another consideration.
What are WaterSense fixtures?
These are toilets, faucets, and shower­heads certified by the Environmental Protection Agency to use at least 20 percent less water.
What is a GFCI electrical outlet?
GFCI stands for ground fault circuit inter­rupter. It means the electrical outlet has a built-in circuit breaker that will quickly cut power to the outlet if it senses something is amiss. Because water and electricity can be a fatal combi­nation, Seattle building codes require GFCI outlets in a bathroom.
Should I refinish my bathtub?
The best option is replacing the bathtub, which can be less expensive than you might imagine. Do-it-yourself bathtub refin­ishing products and profes­sionally applied tub finishes usually produce poor results.
What help can the Club provide?
The Club's field repre­sen­tative is available to answer your questions, help plan your remodel, and assist with evalu­ating bids. This is a perk of your Club membership. In addition, Club-authorized contractors are standing by to offer bids and additional insights. Just contact the Club to get started.