Dressing up your garage can create a functional space you enjoy and increase the resale value of your home.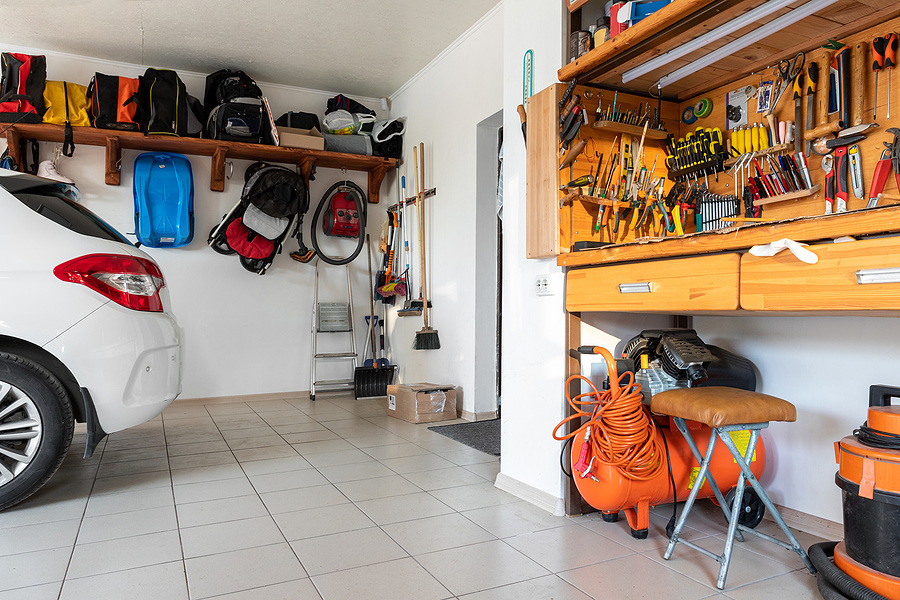 Think beyond your garage door
The garage door might be the most important factor for your garage's curb appeal and security, though there's more to your garage than the door.
What would you like your garage — or outdoor storage space — to do? Just like planning a kitchen or bathroom remodel, start with a vision. Do you want a place for parking cars, exercising, and/or enter­taining? Do you want storage and space for tools and equipment? How about a corner for your pets? Need ideas? They're plentiful online.
Elements to consider
Next, explore:
Flooring options like garage floor coating or tile
Temperature control
Lighting
Storage — think cabinets, shelves, benches, wall racks, and ceiling racks
Colors or a theme for the décor
Special features like a car lift
Have a shed or a patio?
Even if you don't have a garage, odds are you have outdoor storage needs. You could deck out a large shed similar to the way you could a garage. Also, solutions like storage benches, deck boxes, shelves, and hooks can improve your outdoor space.
Want help? Contact us.