Kitchens. They tend to be the hub of our homes. Their primary function is food prepa­ration and food storage. They can also be where we eat, where homework gets done, where pets get fed, and where the home office or home command center is. The drop zone for keys, mail, and backpacks may be in the kitchen.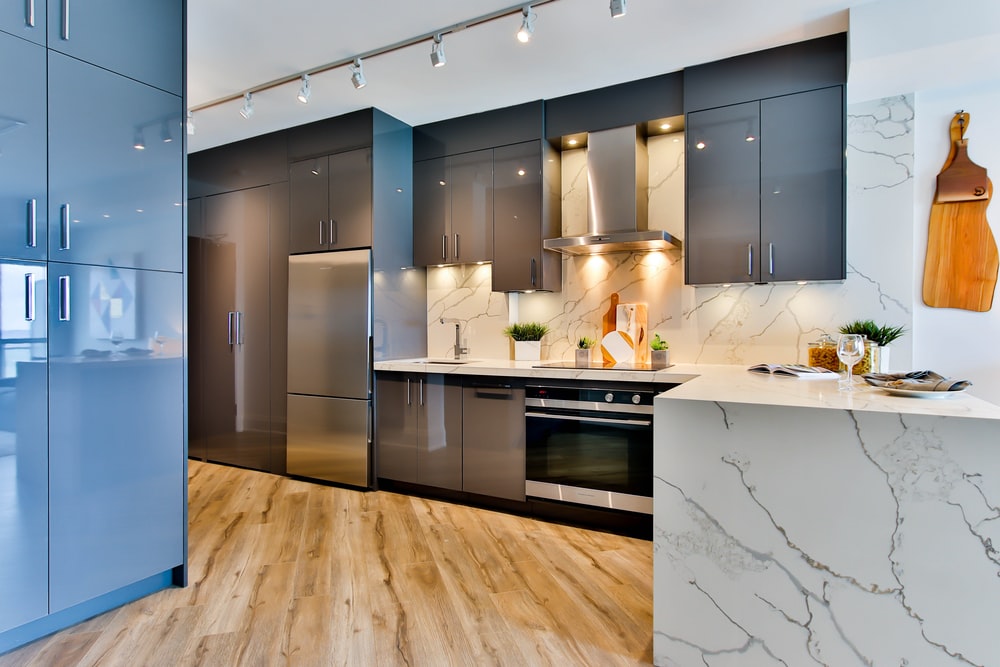 With all that activity, the function­ality and design of your kitchen matters. How is yours working for you?
A kitchen remodel is a home improvement project with a return on investment in both satis­faction with your space and resale value.
An internet search of current kitchen trends yields lists that include black kitchens, white kitchens, green kitchens, red kitchens, blue kitchens, two-toned kitchens, bold color contrasts, retro kitchens, pops of color, and mixed materials, leading one to conclude almost anything goes.
Simple, efficient function­ality is key.
Kitchen features to consider:
Countertops
Cabinets and hardware
Sink
Backsplash
Hidden appli­ances
Smart appli­ances
Dual islands
Statement lighting, faucet, or flooring
Pantry space
Wine or beverage storage
A hot water tap for instant access to boiling water
Consumer Reports warns of these pitfalls:
Too large of an island for the space.
Skimping on storage space. Plan room for trash, recycling, dishes, and pots and pans near the sink, stove, and dishwasher.
A range hood narrower than the cook top.
Lighting that casts shadows.
Not under­standing project costs.
Changing your mind, which can add thousands of dollars to the cost of a kitchen remodel.
These are exactly the things the Club can help you avoid.
As you daydream about your new kitchen, think about what works and doesn't work in your current kitchen. Storage? Lighting? Traffic patterns? Sketch out what you'd like to have.
Then, meet with a Club field repre­sen­tative. This is a perk of your membership. You may get a rough idea of cost, possible options for saving money, and a general picture of how your dream kitchen aligns with your budget. You'll also get a summary of your visit with next actions.
The Club will connect you with well-qualified Club-authorized contractors for bids and help match you with a contractor whose operating style aligns with your needs and expectations.
A Club-authorized architect or designer may help develop profes­sional plans for a complex kitchen remodel. Some of the Club's autho­rized general contractors have relation­ships with designers they regularly work with.
Finally, be patient. It can take months to plan your new kitchen and select a contractor. Then, there will probably be another period of waiting while your contractor finishes other projects. For best results, start planning early, and contact the Club for guidance.