For many, more time at home the last two years has sparked a desire to create a cozier space, even in the bathroom.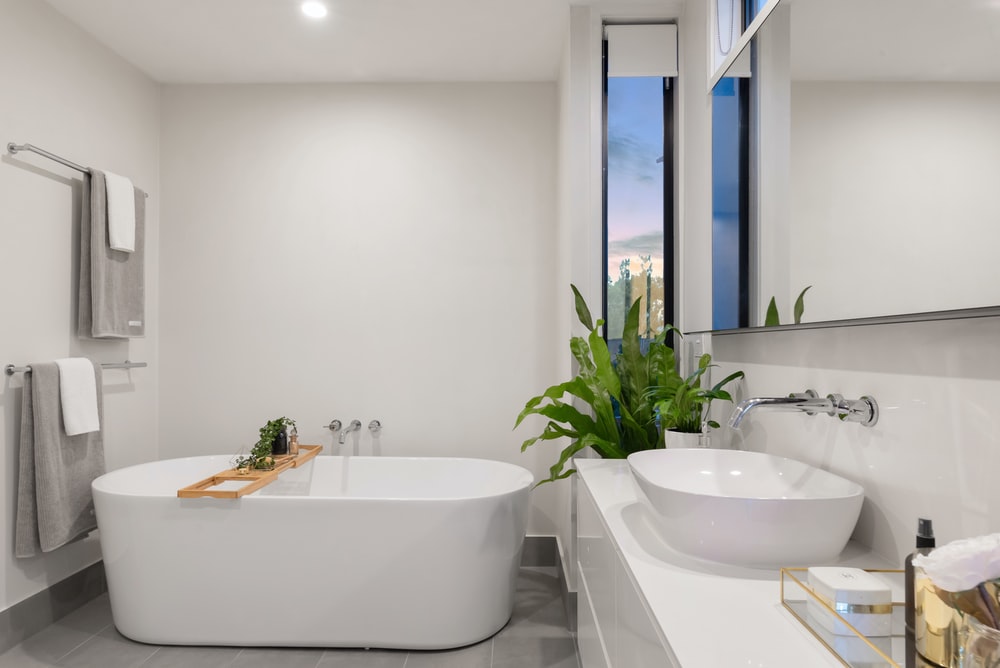 Highlights from the National Kitchen & Bath Association Design Trends 2022 Report indicate emphasis on:
Nature-inspired themes.
Bolder colors, especially blues and greens.
Multi-functional space.
Easy cleaning and maintenance.
Technology integration.
Top trends lists from other sources are quite varied, leaving plenty of room to accom­modate personal preferences.
Go ahead: Take time to imagine your dream bathroom. You may want dual shower­heads or a walk-in shower; a mural; plants; marble; heated floors; statement lighting; or a free-standing tub. What does your private spa experience look like?
Ready to make a change? Here are some planning considerations.
Why remodel the bathroom?
Benefits of a bathroom remodel include gaining a nicer space, increasing your home's value, reducing your water bill, and preventing water damage from leaks.
Turning dreams into plans
What's the goal of your dream bathroom? More space? A fresh look? Addressing issues? Gather ideas. Then, refine options with professionals.
Do I need an architect?
If your plans call for moving walls, creating new layouts, or incor­po­rating age-in-place design features, consider consulting with an architect or archi­tec­tural designer. If your bathroom will maintain the same layout and space elements, you could work directly with a contractor. With a design-build option, one contractor delivers design and construction services.
How can a bathroom remodel conserve water?
WaterSense bathroom fixtures are certified by the Environmental Protection Agency to use at least 20 percent less water.
What should I plan to spend?
Project cost depends on your plans and choices. The price of fixtures, tile, counters, cabinets, and other compo­nents usually makes up more than 50 percent of the total cost.
Is refin­ishing my bathtub a good option?
Do-it-yourself bathtub refin­ishing products usually produce poor results. Professionally applied tub finishes look better, but are easily damaged (and almost impos­sible to repair). The best option is to replace the bathtub, which can be less expensive than you might imagine.
How long will the project take?
This is another area dictated by your plans. A simple bathroom remodel might take one week. More involved projects could take around four weeks. That's in addition to the time needed to develop your plans, select a contractor, and order materials. The avail­ability of your preferred contractor is another consideration.
How can the Club help?
As a perk of your membership, the Club's field repre­sen­tative is available to answer your questions, help plan your remodel, and assist with evalu­ating bids. In addition, Club-authorized contractors of all types (archi­tects, general contractors, plumbers, tile and counter specialists, electri­cians, etc.) are standing by to offer bids and additional insights. Just contact the Club.