As the Home Owners Club team takes stock of another challenging year and looks forward to a busy 2023, we celebrate:
You, our members. Serving you remains our first priority. We say that often because it's true: We're grateful you trust us to save you time and make your life easier by helping you with your homeowner's to-do list – so you can spend more time enjoying your home.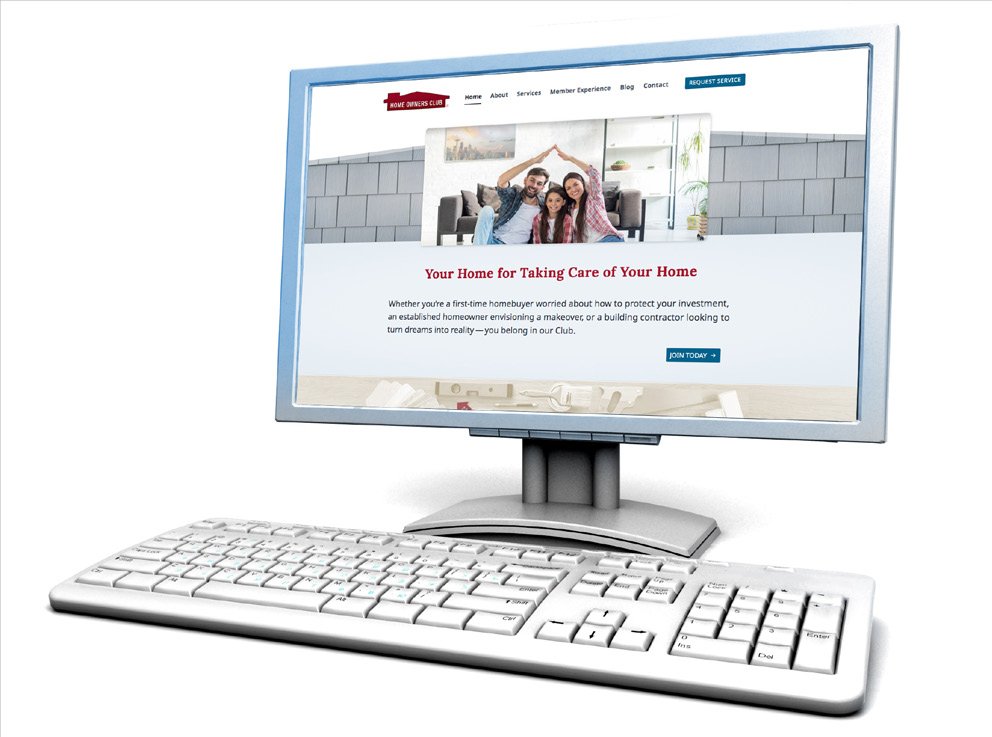 The fall reveal of the new look for our website. Here you'll find fresh infor­mation, past newsletter articles, and easier ways to contact us. Click around while you're here to see what you can learn!
Put your membership to work!
Remember to contact the Club first about your one-time needs, repet­itive services, major repairs, and remod­eling. Experienced staff members personally review each member request and work to select the best Club-authorized contractors for the job. We consider factors including proven skills, years of experience, licensing, workmanship, pricing, and past perfor­mance. We also work to ensure you have a quality experience from project start to finish. For emergencies, we'll help you 24/7.
"Leverage the Club's commitment to commu­ni­cation," said member project manager Cameron Dokey. "Contact us to initiate a job, and rely on us to see it through. The way our staff provides a commu­ni­cation link between members and contractors is one of the most unique benefits of your Club membership."
Project consid­er­a­tions
As you think about your upcoming projects, we continue to advise:
Prepare for longer wait times when sched­uling service work.
Plan ahead for major projects.
Know that ordered parts or products are taking longer to arrive.
Your ongoing patience is appreciated!
Factors affecting the construction industry
Like other indus­tries, the construction industry is affected by supply chain issues and inflation.
The Consumer Price Index reported home improvement and household furnishing prices increased faster than prices of other goods. This includes appli­ances, floor coverings, furniture, and décor. Lumber and steel prices remain volatile.
Historically, remod­eling cost increases follow growth in the housing market. While the rate of cost increases may slow, it is unlikely costs will roll back.
Other challenges are:
The skilled labor shortage
Fuel and trans­portation costs
Rising loan interest rates, for homeowners and contractors
Increased home prices, which correlate to increased demand for remodeling
In any economy, weigh the benefits of your project against the costs. If any energy efficiency projects are on your list, you may be able to take advantage of tax credits offered under the Inflation Reduction Act. Also consider booking projects during contractors' slow season.
Unwavering spirit of service
The Home Owners Club team under­stands there's a lot going on – in your life and in the world.
"The founda­tional things that have been true for the Club for more than 60 years are still true: Service and stability with a human touch," said Dan Trimble, Club owner and president.
Feedback, questions, or concerns? You're invited to contact Dan at 206-622-3500 or dan@homeownersclub.com.