Two of the most popular flooring options are carpet and solid wood flooring. Typically, wood floors are installed in high-profile enter­taining areas, and bedrooms have carpeting. However, what's typical may not be what you want. Perhaps you genuinely like both options and wonder which is better – or want to know what it would take to make a switch. The insights below should help guide you to a successful decision.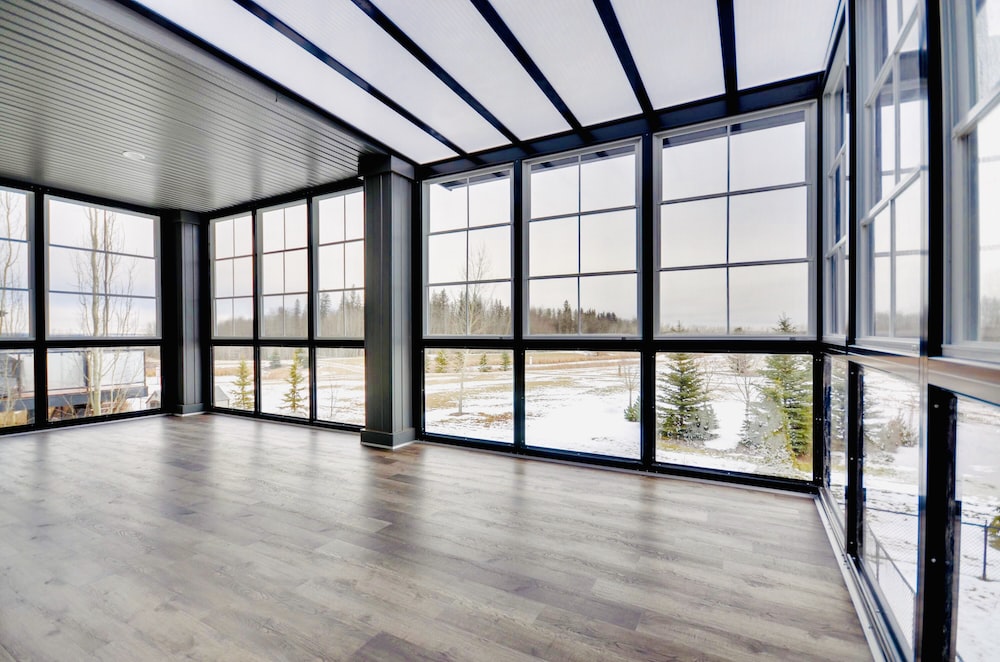 Consider usage
The first thing to consider is the usage your floors receive. This includes the typical amount of foot traffic, the presence of a wheel­chair, the number of children and pets in the home, and whether food and drinks will be consumed in the space. The design, ambience, and function­ality of the room are also important.
The need for replacement
A wood floor can last the lifetime of the house, although you may have to refinish it. Carpet will need to be replaced once it becomes too stained or worn out. Quality carpet can last 10 to 15 years if properly cleaned and maintained.
The noise factor
Consider the noise impacts not only for the room in question, but also for any rooms directly below it on another floor. Voices, music, and other sounds rever­berate in a room with wood flooring. This includes the sound of high-heeled and hard-soled shoes. Carpet muffles those noises.
The impact of sunlight
Direct sunlight beaming onto your flooring will have an impact no matter which option you choose. Wood flooring will change color when exposed to years of sunlight, which can come as a surprise when furniture or rugs are moved. Surface-dyed nylon and wool carpets are also suscep­tible to fading. Solution-dyed nylon has excep­tional fade resistance.
Purchase and instal­lation costs
If cost is your main consid­er­ation, carpet is almost always less expensive to buy and install. There is the ongoing cost of profes­sional carpet cleaning, but even then carpet is the less expensive option.
Alternatives to solid wood
Laminate and engineered wood flooring are two less expensive alter­na­tives to solid wood. With engineered wood, the top layer is a real-wood veneer, while the core is made of a wood composite. Together, they deliver a solid-wood look that can usually be sanded and refin­ished (but only once).
Laminate flooring is the least expensive of all the wood flooring options – because it's not actually wood. While it may look like the real thing, this flooring is made of plastic, with a photo of wood laminated to the top. A clear coating protects the photo from damage. Laminate flooring cannot be sanded, refin­ished, or repaired if the surface is damaged (which is why it's a good idea to buy extra for future repairs).
Cleaning, care and maintenance
Scratches and scuffs are always a concern with wood flooring. To guard against that, place protective rests under furniture legs, use throw rugs to protect areas that get concen­trated wear, and vacuum and dust-mop regularly to keep sand, grit, and dirt from prema­turely wearing away the finish.
Carpet should typically be vacuumed weekly and profes­sionally cleaned annually. You may need to do both more often depending on your circumstances.
Resale value
If you like your home-improvement projects to increase the resale value of your home, wood flooring has an advantage. The National Association of Realtors found a majority of home buyers were willing to pay more for wood floors, and homes with wood floors sold faster.
Refinishing instead of replacing
If you're consid­ering switching to carpet because your wood floors are badly worn, ask for an evalu­ation by a Club-authorized refin­isher. Even if your floor has previ­ously been sanded, there may be enough wood left to success­fully sand and refinish it again.
Taking the next step
Club-authorized flooring contractors are standing by to answer your questions, show flooring samples, and discuss your situation. To schedule a meeting, just contact the Club.