Colder months are a good time to tackle indoor projects. Been thinking about painting? Or maybe you've got a plumbing project, and patching and painting will need to be part of the finish work.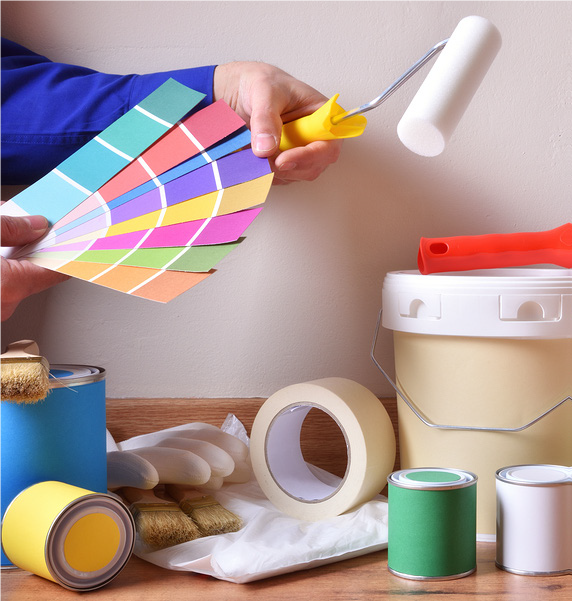 Paint colors
You'll be happiest if you're surrounded by colors you love. Approach color choice based on your favorite colors, or look for inspi­ration in magazines, catalogs, and online — Pinterest and Instagram offer lots of ideas. Maybe there's something in your quilt, throw pillows, artwork or carpet that will inform your choice. Or, perhaps you favor neutrals or colors from nature. A color wheel is helpful for choosing main and accent colors that work well together.
Patching walls
Painting contractors can mend walls with water damage or other imper­fec­tions. Their expertise can help avoid things like a drywall patch absorbing paint and appearing a lighter color. Your contractor will sand the patch smooth; wipe it down with a damp rag; and apply a primer before painting.
Wallpaper
In some styles of homes, wallpaper is making a comeback, with new styles as well as vintage patterns. Add color and style with an accent wall or carry a theme throughout several rooms. Before choosing this paint alter­native, know that it's best for walls without a lot of doors, windows, or artwork, and for spaces without excessive moisture.
Wall texture
This is a way to express creativity and increase visual interest, and there are a number of options.
Contact the Club to start your project or get more details about what you can do with your interior walls.